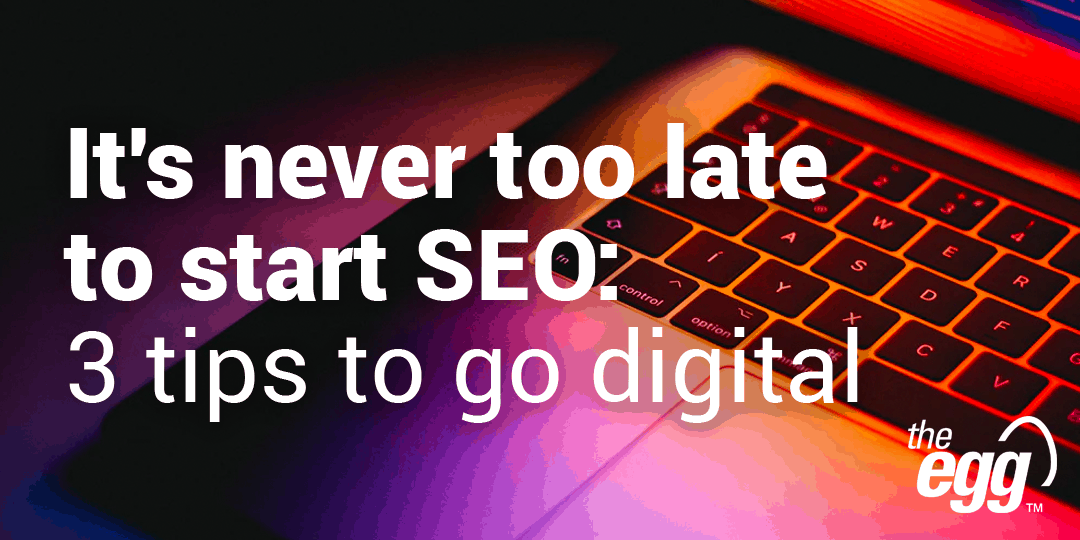 As people avoid shopping, dining, and going out, offline businesses are greatly affected by social distancing, even as economies are slowly reopening and recovering.
Still, nearly all companies have been forced to execute at least some form of digital transformation, if not totally move all operations online to survive.
One day, when I was scrolling through my Facebook feed during lockdown, I saw this picture posted by a friend who works in a large, traditional company: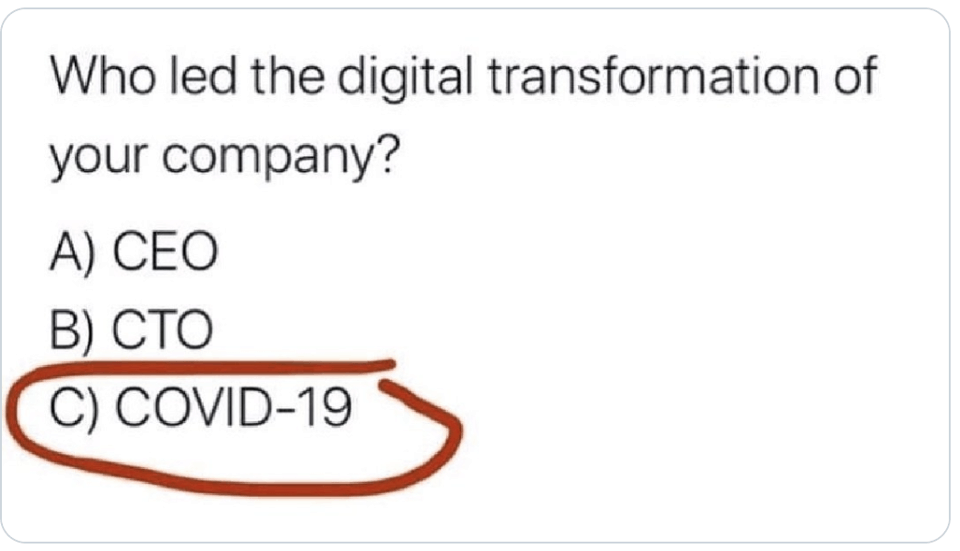 My friend and I both laughed when seeing this; however, it is accurate—painfully accurate, actually.
If you are a business that relies on face-to-face interaction, you are undoubtedly having a hard time. But don't worry, we're here to help! And taking your business digital isn't as difficult as you may fear. Here are 3 tips to help you kickstart your SEO.
1. Choose an SEO-friendly CMS
Most marketers are not experts in web development, and we prefer saving our time for more marketing-focused activities rather than writing code.
We have seen many companies struggle with SEO due to the lack of an easy-to-use and SEO-friendly content management system (CMS). For example, every time a company wants to optimize the title of a webpage, they have to ask their vendor/development team and wait for it to be done. This creates a bottleneck and makes SEO time-consuming and exhausting.
Thus, an SEO-friendly CMS is particularly important. An SEO-friendly CMS should let you have full control to edit on-page elements, including (but definitely not limited to!):
Title tag
Meta description
Header tags
Alt text
The CMS should also allow you to monitor the following technical SEO elements:
After choosing a CMS that supports your SEO needs, you can start creating content and executing your SEO strategy.
2. Optimize for long-tail keywords
If your site does not have many backlinks to help you rank for highly competitive keywords and you have a limited budget, then you may wonder: How can I kickstart my SEO strategy?
Here is the answer: Optimize your content with long-tail keywords as the first step.
Long-tail keywords are search terms that are less popular (i.e., have a lower search volume) but are more specific. These keywords are thus less competitive due to their comparatively lower search demand, but they still can bring your more conversions as the phrases are highly specific.
For example, if you are the owner of a cake shop in Quarry Bay, you may want to rank for the keyword "Quarry Bay cake shop" (which has a search volume of 40) rather than "Quarry Bay restaurant" (which has a search volume of 590).
We previously published a complete guide to long-tail keywords. Check it out to discover how to include long-tail keywords in your content strategy and find SEO success!
3. Create your Google My Business listing
It is critical to provide accurate and adequate information on the SERP of your brand terms—your customers are likely going elsewhere if they cannot get the information they want from you at a glance.
To fully optimize for all the assets possible on your brand term's SERP, you should claim your Google My Business listing, which is the company profile that appears on the top right of the SERP.
For example, The Egg Company has this Google My Business listing on the SERP of its brand term "The Egg Company":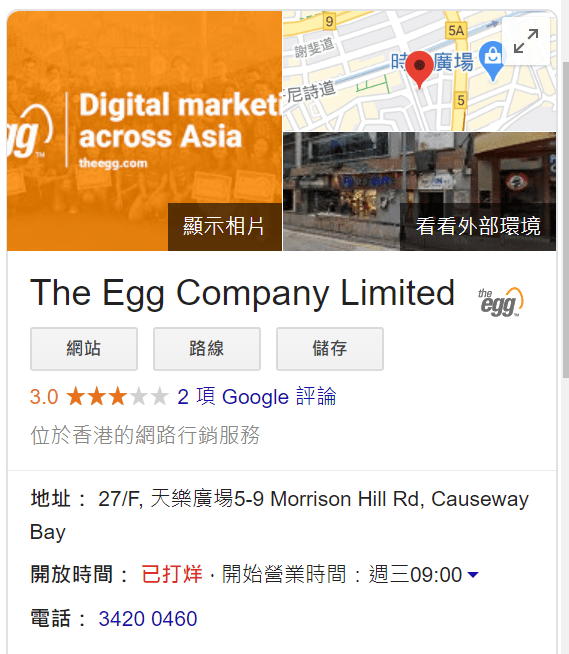 Our profile includes basic company information, such as address, business hours, phone number, etc.
Google My Business is especially useful during and after the COVID-19 lockdown, as Google now allows you to provide updates about your business in your profile. As suggested by Google, these are the things that you can add to your Google My Business profile during this time:
Your updated hours of operation; for instance, if you close early
If your business services are experiencing delays
Extra services you are providing for the community
Marking your business as "temporarily closed"
To provide the most accurate and updated business information to your audience, Google My Business is a tool that you definitely want to leverage. You can set up your Google My Business account via https://www.google.com/business/
***
Whether you're just getting started or you need a refresher to push your brand digital, these 3 simple steps will help kickstart your SEO as the world gets back to business online.
Need help going digital to meet your audience online?