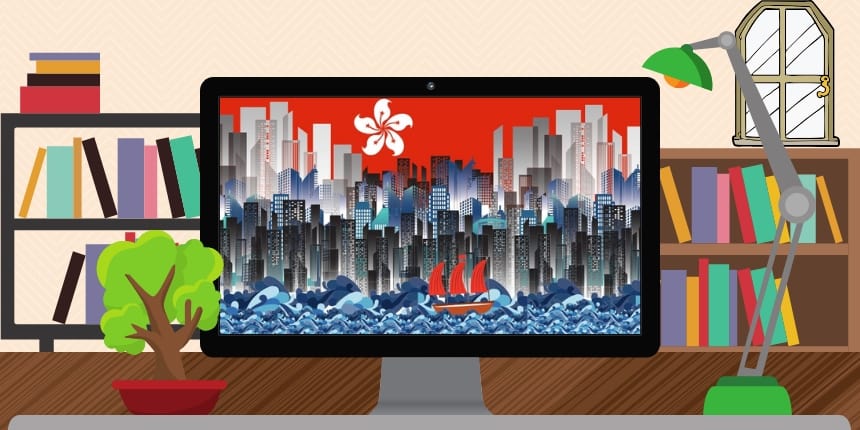 Data on Hong Kong's digital marketing industry is quite scattered across different sources. So, we've combed through the most relevant industry data and compiled them in this article.
You'll find data from both the business as well as consumer perspectives, showing how users are behaving online and to what extent businesses are adapting accordingly.
1. Online ad spend is overtaking TV budgets
According to one study by PwC and the Hong Kong Digital Marketing Association, TV ad spending will fall to 14% of the total market, and online budgets will more than double that to 34% by 2021.
2. But comparatively, Hong Kong is behind other Asian countries
Compared to China and South Korea, however, Hong Kong is considerably behind in digital spend.
By 2021, while the Hong Kong budget is expected to reach 34%, South Korea will reach more than 50% and China will reach a whopping 70%.
Digitalization has only just begun in Hong Kong, and there is significant potential for future growth.
SMBs in Hong Kong aren't fully convinced of digitization yet
3. SMBs in Hong Kong aren't fully convinced of digitalization yet
Of those surveyed, only 50% of Hong Kong's small-medium businesses agreed that digital is fundamental to their business.
This slow digital adoption by SMBs could explain why digital spend is much lower in Hong Kong than its neighbours.
4. Smartphone ownership is over 90% between ages 15-64
Smartphone users also include a significant portion of kids with over 80% being between 10-14 years old!
5. Hong Kong users spend more time on mobile than on TV
This trend explains why TV ad spends are falling and mobile ad spends are increasing accordingly.
6. The most popular digital activity is social media
This is followed closely by search and video.
7. Google is the dominant search engine in Hong Kong
Google's market share in Hong Kong is more than 80%, followed by Yahoo, which is between 5-15%, depending on the source.
8. Facebook is the most popular social media platform for sales
Facebook is followed by WhatsApp and WeChat as the platform people use most to engage with brands and/or make purchases.
While WeChat is the most popular platform in Mainland China, WhatsApp remains the chat app of choice in Hong Kong.
9. YouTube videos influence purchase decisions
People use videos to get more authentic product reviews and comprehensive product information, which they wouldn't be able to get if they were in an offline store.
10. Competitive prices encourage Hong Kong users to shop online
While prices are not the only factor in a purchase decision, businesses need to provide some incentives for users to shop digitally.
11. The most popular product category for online purchase is fashion
With fashion retailers outside of Hong Kong offering delivery to the city, online shopping in this category is high in demand.
This is followed closely by the popularity of online purchases in travel and household goods, where users can easily compare prices and take advantage of promotions.
Your customers are online. Are you?
Hong Kong users are becoming increasingly digital, and businesses have no choice but to pay attention to their digital marketing efforts to stay competitive.
If you need help reaching your customers online, whether it is in English or Traditional Chinese, our local team can help you.
We also offer digital marketing services across other Asian and English-speaking markets, so get in touch with us today!
Let's find your customers online!