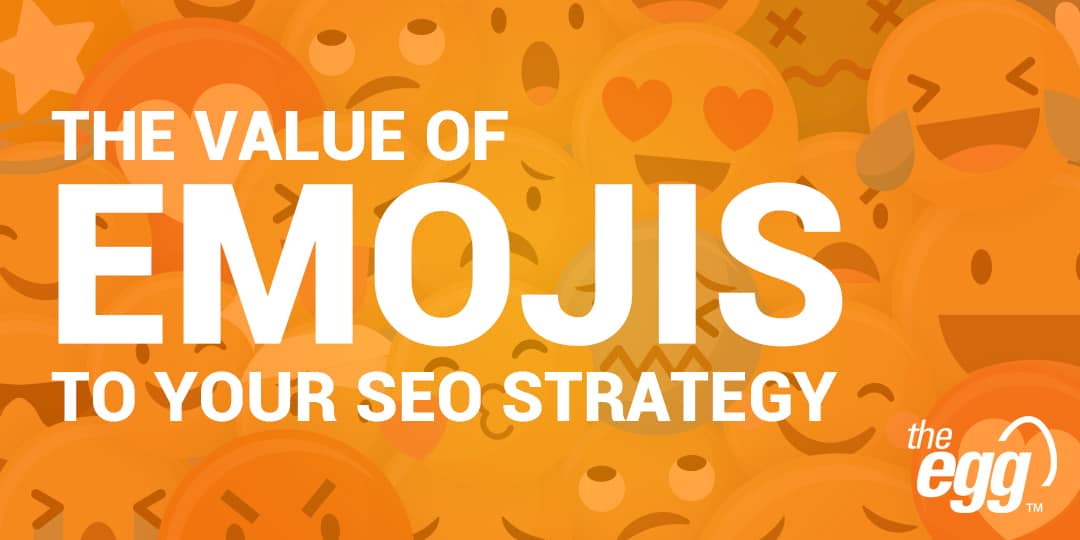 In this millennial era, people often find it is easier to express themselves with emojis. In addition to people using them to communicate with one another, emojis also appear in many different forms of marketing campaigns.
The famous Deadpool billboard is a prime example of successful emoji marketing.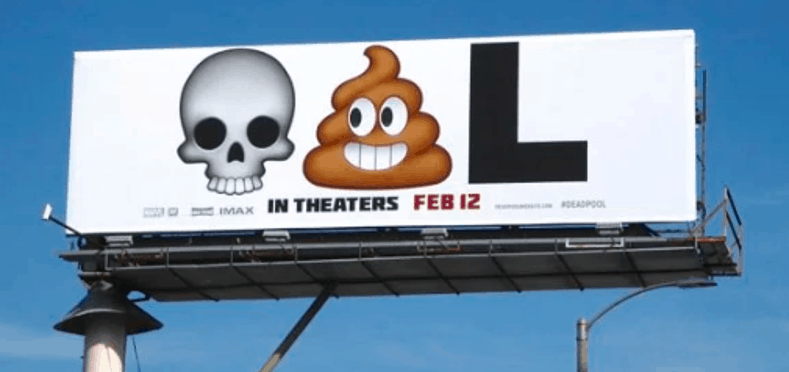 You're probably familiar with using emojis while texting friends or sharing on social. But, did you know you can also use emojis to search? Here, discover the value of emojis to your SEO strategy.
Searching with Emojis
Back in 2015, Google announced that it would not show emojis on the SERP. However, a year later, Google reversed that decision, bringing back emojis on SERPs and allowing users to search using emojis.
Take ? and "hamburger" as an example: When searched, 3 out of 10 listings are related to the ? emoji while the remaining are related to the "hamburger" keyword.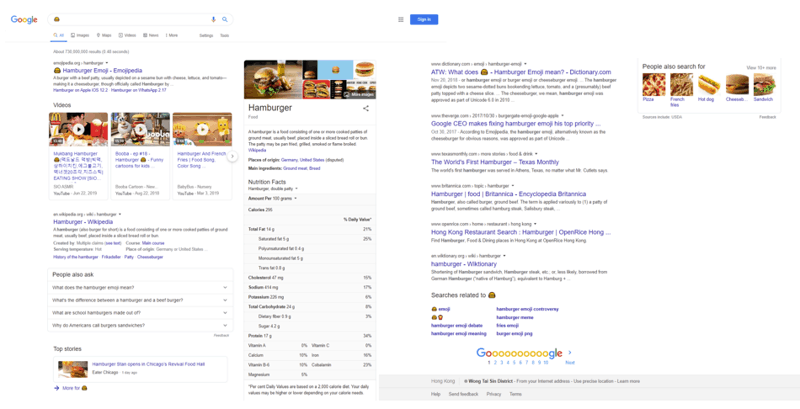 When we look at Google's auto-suggest, we can see people are also using the ? emoji to do a local search, such as "? near me" or even a brand search of Burger King as "??" or "? king".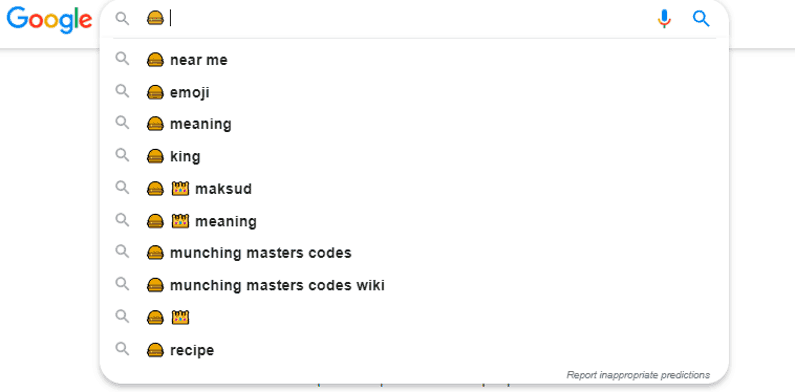 Why are emojis valuable to your SEO strategy?
With Google allowing users to search with emojis, there are more visibility opportunities for your site. Let's see what emoji SEO can do for you:
Increase listing visibility on search with emoji
As Google strives to match user preference, it shows different search results for queries of the same meaning but with and without emojis. It tends to show results with emojis for queries that include emojis and results without emojis for queries that don't include emojis.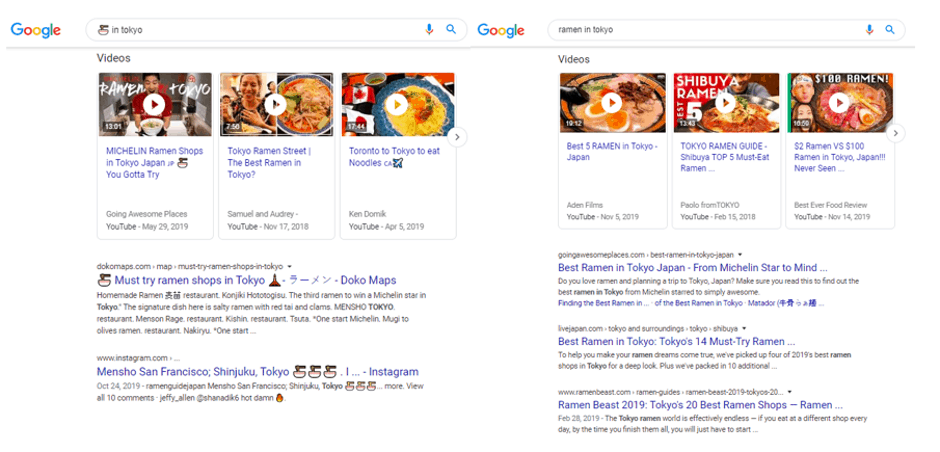 Although the search volume of queries with emojis is not as significant as queries with plain text, optimizing for emojis still helps to increase your website's organic visibility:
If your site is already ranking quite well for plain-text keywords, emojis give that extra bump of exposure on emoji-rich SERPs.
If your site is new to SEO or on a small scale, emojis give a higher chance for your site to rank better on emoji-rich SERPs, as queries with emojis are less frequent and hence less competitive.
Improve click-through rate
Although some markets don't search with emojis as often as others, adding emojis in your meta title and description can still help your listing stand out, drawing user attention and increasing click-through rate.
Target a younger demographic
Expedia has been adding emojis to their metadata since 2015. With the use of emojis and a casual tone in the meta description, the listing is not just eye-catching for CTR, but it helps to showcase Expedia as a more social brand, which appeals to a younger demographic.
This works well for industries like tourism and fashion to build up better engagement with Generation Zs using emojis.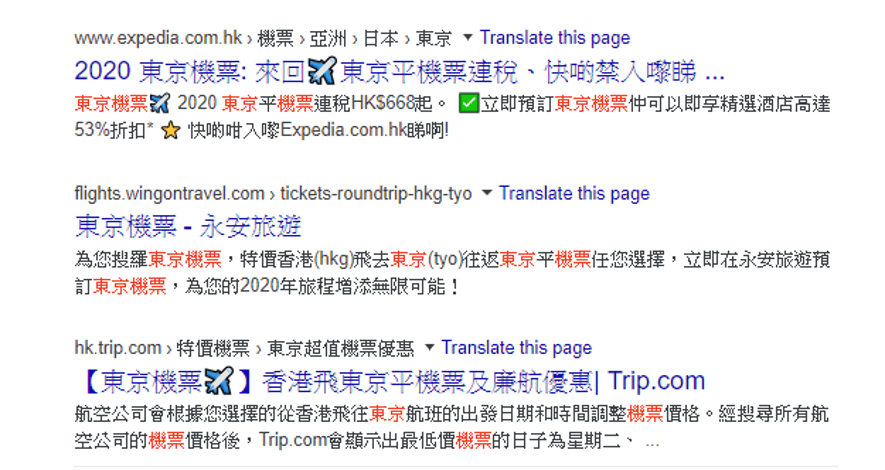 Technical Implementation Guide: Emoji SEO
To show you how to apply emoji SEO, let's look at the below metadata of a blog article as an example.
When you investigate the page source, you can see how the emojis look under html coding.
You can find the code of a particular emoji in databases like w3schools. You can see how the output looks by inputting the code into the html code editor.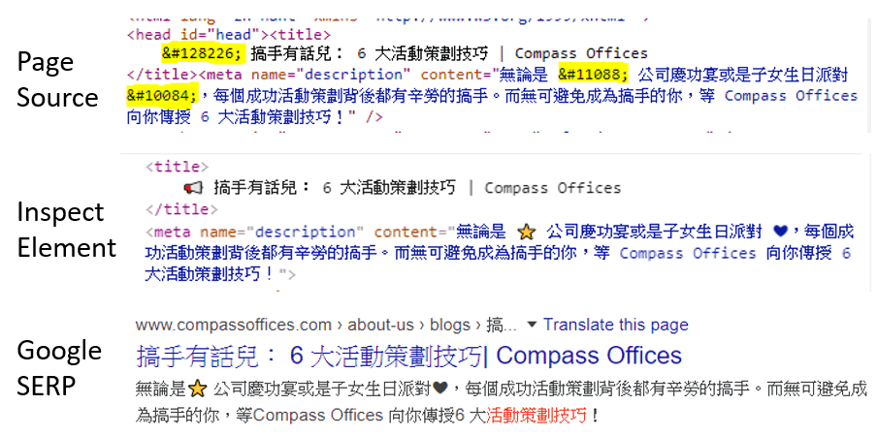 After adding the emoji code into the metadata, make sure to check the output using the inspect element tool in the Chrome browser. It is important to check how your emoji will actually appear, because you may want a red heart instead of a black one.
When Google confirmed they are supporting emojis on SERPs again, they also stated that they will only show emojis that are relevant, useful, and fun. Just like the above blog article, ? in the title is filtered on the SERP, because Google deemed it irrelevant. It is essential to ensure the text content is still comprehensive and complete without emojis.
***
While many people say that emoji SEO is a trend that will last for the next decade, it may not suit every business. You should evaluate whether the use of emojis is appropriate for your brand and relevant to the page. You can always do A/B testing, such as with or without emojis and use different emojis to test which approach draws the most traffic to your site.
Have fun doing emoji SEO! ?
Need help with your emoji SEO strategy?