WeChat Expands Advertising Capabilities and Inventory
This year, WeChat expanded the platform's advertising capabilities and inventory. In January, it started testing sponsored content in users' Moments timeline with big brands like Coca-Cola and BMW. The sponsored content appears integrated into the timeline just like any other post, similar to what advertisers would expect on Facebook.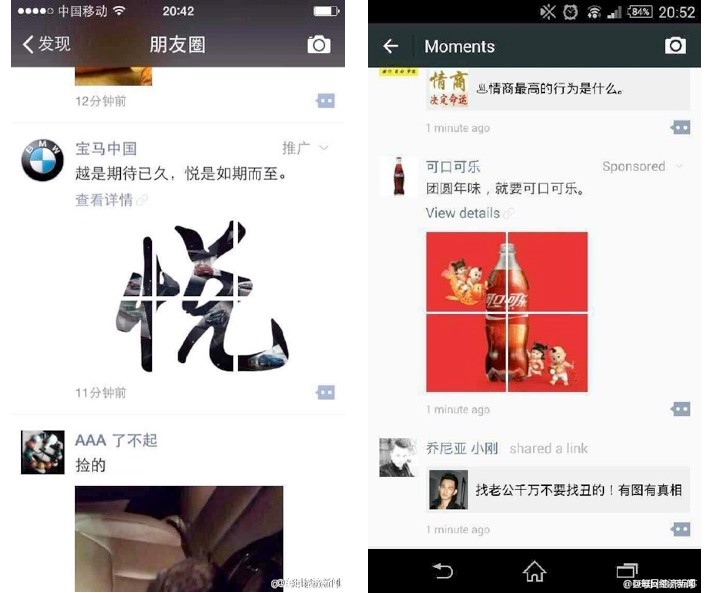 In early April, the company announced that up next they will test banner ads, promoted ads, and install ads in article views.
According to 36kr, a local tech media, WeChat's platform allows advertisers to select from a list of categories their ad fits into, and WeChat's system will analyze user behavior and interest to determine who will see which ads.
Because of this, when WeChat first tested promoted content in its timeline, users made the joke that WeChat had divided its users into three categories, in which users were shown different ads, and users simply had to check which ad was shown them to see which group they belonged to:
BMW for the rich and classy
Vivo smartphone for the middle class
Coca-Cola for the poor masses
While simply a joke, it does show that the addition of sponsored content had not gone unnoticed.
With the continuous testing of more advertising services, we can expect the company will gain more ad revenue in the coming years.
Want to grow your business in China? Contact us today!