Google's Data-Driven Attribution Model: What You Need to Know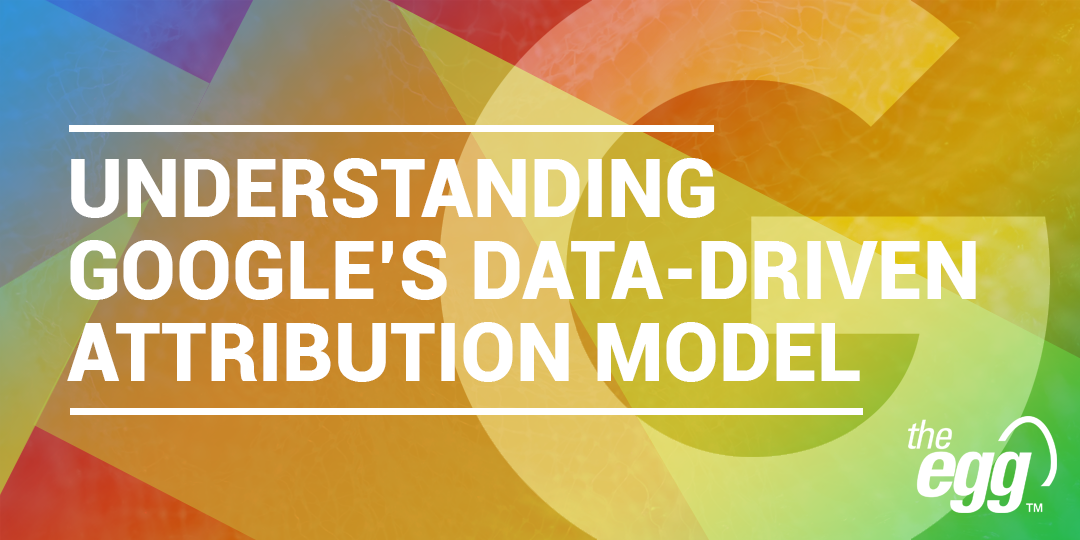 Every business naturally wants the best value in return for every dollar spent on their Google ad campaigns—it's no surprise that attribution modelling is such a topic for discussion among advertisers.
Since its initial announcement in September 2021, Google is now switching from last click to data-driven attribution (DDA) as its new default attribution model for many accounts. Furthermore, it has removed any previously required data thresholds for DDA and made it available for more conversion types, including in-app and offline conversions.
But what does the shift to data-driven attribution mean for advertisers and their conversion tracking? Let's find out.
Why is Google shifting to a DDA model?
Compared to the other five attribution models (see image below), DDA is less black and white since it utilizes historical data to determine the attribution credit for keywords and ads that may have different weights or impacts on your conversions.
Solely using a last click attribution model—where only the ad that brought in the final click for a conversion is credited—also neglects the other touchpoints that may have assisted in getting a customer to your website and converting,
This becomes problematic when your marketing efforts expand into non-search channels like social (i.e., YouTube) or programmatic advertising (i.e., Google Display Network). After all, it is in these areas where inventory is virtually limitless and where much of the growth opportunity lies, especially considering how today's users consume media.
Thus, by switching to the DDA model, you will get a more holistic view of your data and can appropriately value each unique interaction that comes into play in your customers' purchasing decisions. In turn, you can then visualize your high-converting customers and assess overall campaign performance.
To recap, Google's six attribution models are:
Last click: Credits the final touchpoint in a user's journey that led to the conversion
First click: Credits the first touchpoint in a user's journey that led to the conversion
Linear: Evenly credits all interactions in a user's journey that led to the conversion
Time-decay: Considers the full conversion path but gives weighted credit to touchpoints as they get closer in time to a conversion
Position-based: Credits 40% of a conversion to both the first and last touchpoint, and assigns the remaining 20% equally to the rest of the interactions
Data-driven: Credits each touchpoint differently since it analyzes many different data signals that make up each conversion action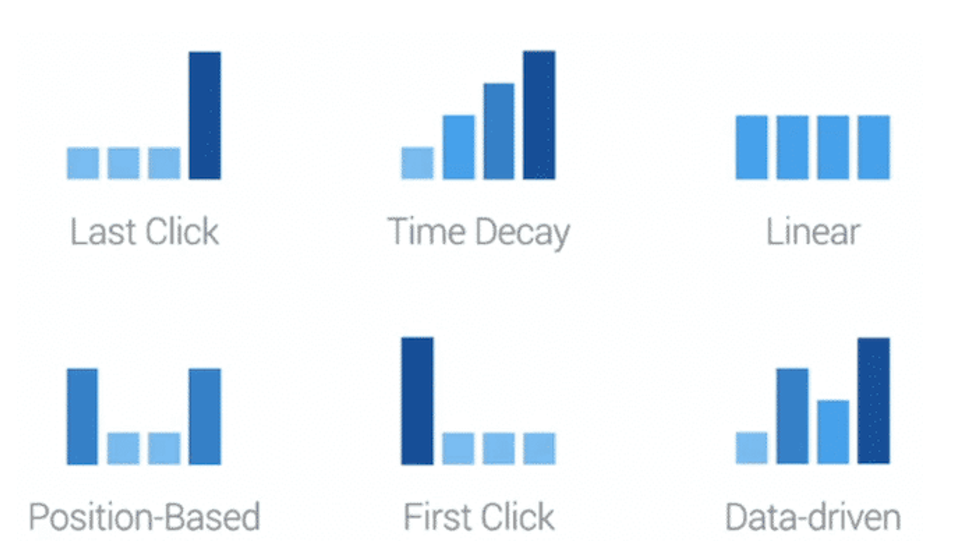 Google Ads' six available attribution models
Note: Although DDA will become the default attribution model for all conversion actions on Google Ads, you can manually switch to any of the other five models if you wish.
Ultimately, by leveraging machine learning to determine attribution credit, Google aims to "future-proof" conversion tracking and preserve measurement accuracy against changing privacy concerns that directly impact how businesses can access data and, in turn, measure conversions.
How will DDA impact your conversion tracking?
The DDA model will credit ad interactions towards a conversion, even if they didn't result directly in the completion of that conversion—hence why it brings about partial conversions.
For instance, if a conversion involved two ad interactions, the DDA model might credit both in Google Ads with a figure smaller than 1—e.g., 0.25 and 0.75 or 0.5 and 0.5. Meanwhile, the last click attribution model would only consider the ad that brought in the last click as a single conversion (i.e., 1).
This point drives home the fact that the DDA model looks at various historical data points to know when an interaction is meaningful. You can expect to maximize its benefits when conducting automated bidding strategies across search, display, and video since machine learning solutions are now getting better at predicting the incremental impact of specific ads.
Note: Any of your marketing efforts outside of Google ad buying platforms will not be credited, since Google Ads only considers native Google properties in its DDA modeling.
***
Should you switch to DDA?
It is entirely up to you whether you're more comfortable sticking to the model you're used to (recall that Google lets you do so, as of now) or switching to DDA. It also depends on your conversion tracking setup and, more importantly, advertising goals—that is, what makes sense for your brand to report.
For example, if you want to identify which of your marketing touchpoints are the most impactful in the final stage of your customer's journey so that you can optimize your marketing efforts there, stick with last click attribution. Alternatively, if you'd like Google to help make the call on whether certain interactions contributed to your conversion goals, either directly or indirectly, you might want to opt for DDA.
Pro tip: Use Google's comparison tool to compare the various attribution model types and their potential impact towards your conversions (Under Google Ads, navigate to Tools and Settings > Attribution > Model Comparison).
Ready to maximize your digital marketing in Asia?